Artists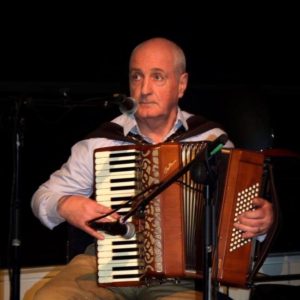 Pat McCabe
Pat was born in Limerick in 1951 and reared in Clones. He won the All Ireland junior piano and piano accordion at the Fleadh in Boyle in 1966 and again in Clones in 1968. He scooped the senior piano and piano accordion in 1971. He was taught to play the piano by Sister Nalasco and later took lessons from Jack and Marie Wade. He joined Donegal band 'Aileach', with whom he recorded two albums, those he worked on with Phil Coulter and Donal Lunny and Kieran Brennan of Clannad and Micheal O' Domhnall. They toured all over Europe, and played at the opening of the Swiss Parliament, later being very successful in the USA, and had regular spots on TV. Pat also enjoyed success with "Reel to Reel", and "Oriel". Taught music for Gerry Whelan in Cootehill for many years and he still tutors music in Monaghan and Fermanagh.
He released a CD in 2017 'Round the Roads' on which he was joined by a number of his past pupils including: Brian Mc Grath (de Dannen), Brid Harper, Martin Donaghue, Micheal Rooney, Micheal Curran, Kieran Leonard, Ronan Warnock, Aisling Mc Phillip, Gary Lynch, Gary Fitzpatrick, Eoghan Maguire and his soon wife-to-be Catherine Mulligan and Mark Mohan. Pat's former Oriel bandmates Fergal Mullen, Sean McElwaine, Richie Lyons and Martin Mac Cormaic also join him on the 15-track recording.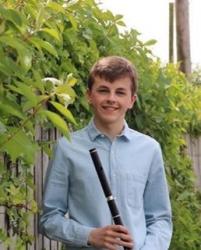 Barry Conathy – 2017 Double All-Ireland champion on Flute and Tin Whistle
Barry is from near Ballyhaise, County Cavan, Barry has been playing music from his earliest years and besides flute and tin whistle, he plays piano, as well. He has won Ulster and All–Ireland titles on all three instruments. He has developed a keen interest in composing tunes and is inspired by the likes of Michael Rooney, Ciaran Tackney and Joanie Madden. Barry has been featured on radio and television with Ellen Grant & Zoran Donohoe from the Cavan Bucks Trad group. Barry has been invited to join Legacy Comhaltas Folk Orchestra which is made up of over sixty of the finest young traditional and classical musicians from over 20 different counties in Ireland and from the U.K. He also will be participating in the 2018 Comhaltas Tour of Ireland.
Barry received a Distinction in the SCT Traditional Irish Music Examinations at Grade 8 level and was awarded the Mícheál Ó hEidhin Gold medal.
The Oriel Traditional Orchestra (OTO) is a community initiative that seeks to bring together musicians from counties Armagh, Louth, Meath and Monaghan to create a large ensemble to perform arrangements of Irish Traditional Music, focusing on repertoire from the region. In contrast with other groups, the orchestra includes young musicians from the age of ten upwards as well as adult members resulting in a truely intergenerational group. The Orchestra was established in September 2017 with Musical Directors Dr Daithí Kearney, Dr Adèle Commins, Noreen McManus and Roisin Ward Morrow and rehearsals take place, usually every two weeks, in venues in Louth, Monaghan and Armagh to encourage participation and collaboration across the region.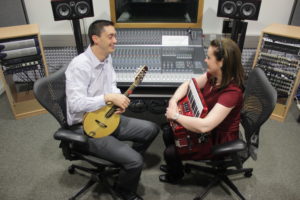 A Louth Lilt
A Louth Lilt comprises of multi-instrumentalists Adèle Commins and Daithí Kearney. Performing primarily new compositions that draw influence from Irish and other traditional musics and traditional repertoire from Louth and the surrounding Oriel region, they play regularly as a duet but also with a full ensemble incorporating other local musicians. They released their debut album A Louth Lilt in 2017 comprised of their own compositions.
Adèle is Head of Department of Creative Arts, Media and Music at Dundalk Institute of Technology. She has contributed to the Bunch of Keys Volume 3 (2014) and as lead soloist on 'Wake up the World', included on Journey to Your Heart compilation CD. Growing up in Louth, Adèle developed a deep love of local heritage and of traditional music under the influence of her teacher Rory Kennedy. Playing both piano and piano accordion, she began composing at a young age, with many of her tunes inspired by the people and places around her, as well as her experiences of playing in local céilí bands.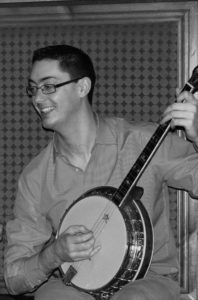 Daithi Kearney (Banjo/Mandolin)
Daithi is co-director of the Creative Arts Research Centre at Dundalk Institute of Technology, lecturer in music and Director of the Institute's Traditional Music Ensemble. An All-Ireland champion musician, he has toured and recorded as a musician, singer and dancer with a number of groups including Siamsa Tíre, The National Folk Theatre of Ireland, and performed for President Obama in The White House. He recorded the critically acclaimed album Midleton Rare with accordion player John Cronin in 2012 and continues to tour regularly. Recent research includes a collection of the music of Monaghan composer Brian O'Kane. In 2017 he released an album with piano accordion player Adèle Commins entitled A Louth Lilt, featuring their own compositions. Daithi is a musical director of the Oriel Traditional Orchestra.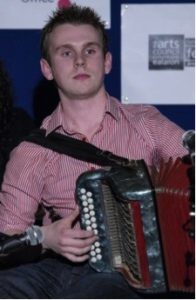 Michael is a distinguished button accordion player from Fivemiletown, Co. Tyrone, and he is recognised as one of Ireland's finest exponents on his instrument. He has won numerous accolades at provincial and national level over the years, culminating with the highly coveted Senior All Ireland Button Accordion title in 2014.
Michael is frequently sought after for sessions and concerts throughout the country and he has completed tours of Ireland, Britain and America with Comhaltas, as well as travelling and performing extensively in many places around Europe and the US.
Also a highly respected teacher, Michael has featured as a regular tutor at many of the main Traditional and Arts festivals in the country. Michael's flair and enthusiasm for the music is evident, and with a unique Ulster style of playing it is both energetic and captivating.
Noreen McManus has been actively involved in Traditional Music in the North East for over twenty years. She started fiddle under the tutelage of the legendary Martin Mulvihill, New York and at age 11, won the North American Championship in Solo, Duet, Trio and Ceili Band. Noreen has travelled extensively, performing at festivals and Irish Embassies throughout the world. As well as being a musician with various Folk and Traditional bands throughout the years, Noreen has also been sought after to teach Fiddle, Grupai Cheoil and Ceili Bands and is Fiddle Tutor in DkIT. Her dedication to the promotion of Traditional music in the area has led her to form "Cuchulainn Celtic Strings," a community based music group that performs at various festivals, sessions, sporting and charity events. Noreen is a musical director of the Oriel Traditional Orchestra.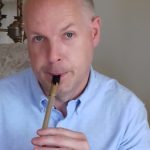 Sean WalshOver the years Sean participated in fleadh cheoils as a solo competitor, ceili bands, & grupa cheoil with various success. Having achieved the TTCT diploma , Sean now teaches music in local primary schools and local groups. He now also enjoys playing music with his wife Caroline ( guitar ) and two daughters, Céola and Élana ( harp & button according ) passing on the tradition to the next generation.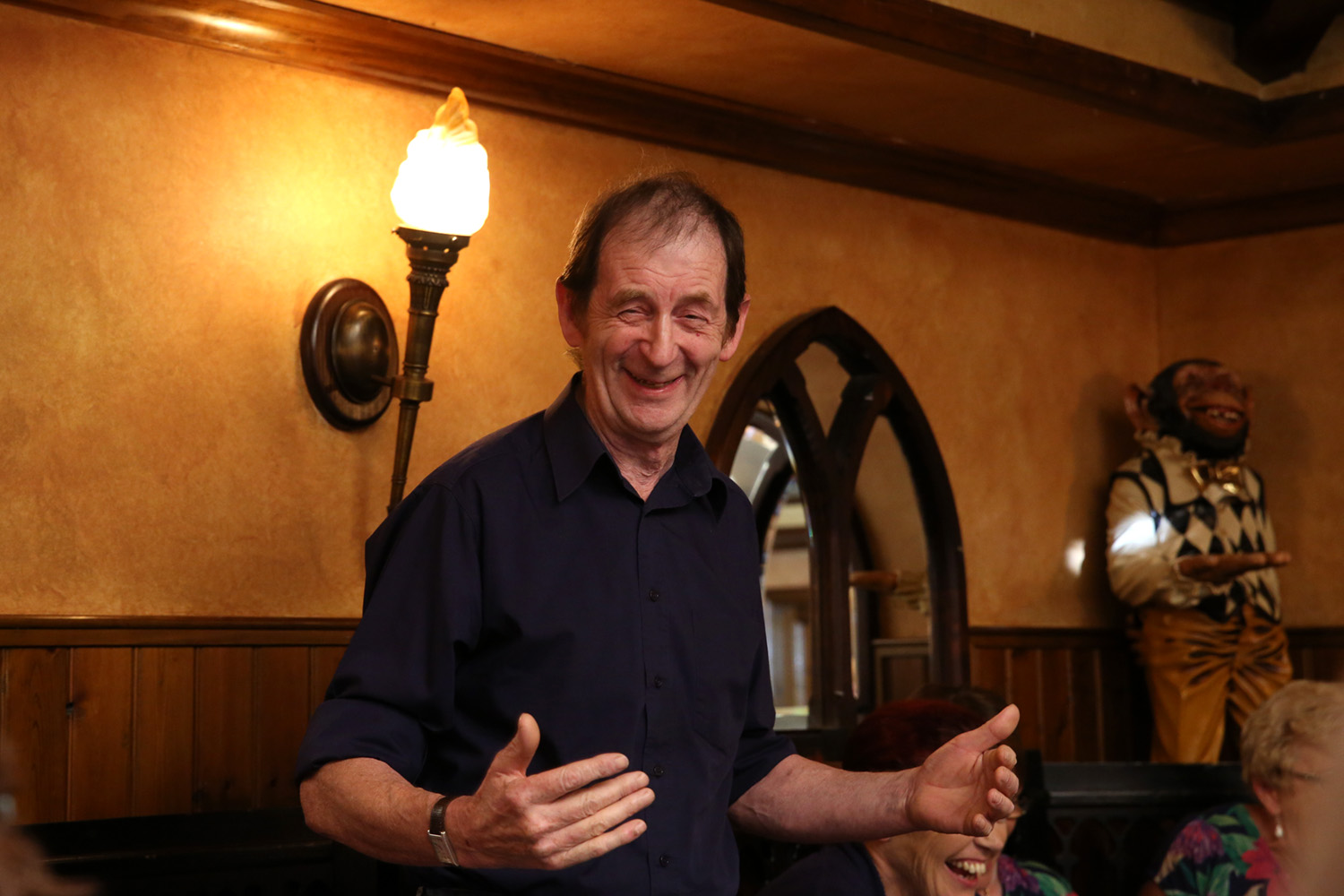 Sean Mone
Sean is from Keady, County Armagh, and is best known as a singer of self-composed ballads – mostly witty and casting a cold eye on such matters as politics, smuggling, constitutional matters, religion and the many other subjects that warrant a song.